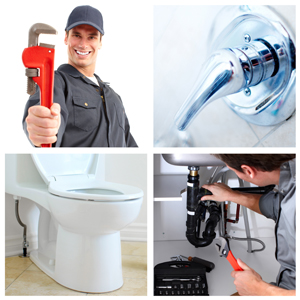 About Us
Jerry Sibley Plumbing, Inc is comprised of the best technically skilled professionals. Starting in 1975 from the basement of Jerry's residence in Vail Colorado, we've expanded and grown over the years.  Our offices now located in Minturn continue to provide excellent service to the entire Valley, including Avon, Edwards, Eagle and Gypsum. We are a Better Business Bureau accredited business, members of the Plumbing-Heating-Cooling Contractors Association, and members of the National Federation of Independent Business.
Anyone in our office can answer all your plumbing, heating, and air conditioning questions whether they do repair, replacement or help with a new project. With four master plumbers on our staff, we can quickly respond to any of your emergencies 24 hours a day 7 days a week. All our technicians are certified in Carbon Monoxide analysis and efficiency to help keep you and your family safe. With over 40 years of experience we can help with any project from conception to clean up whether it is fixing a leaky faucet, or a remodel, we can also help design and build a project for your new home.
Don't let the name fool you; we aren't just plumbing experts we also specialize in Hydronic Heat, Snowmelt, Forced Air Heat, Air Conditioning, and Sewer Cleaning & Inspection. Working with one business for all your needs can make your projects hassle free. Call us today to get a quote on your plumbing, heating, and air conditioning needs.